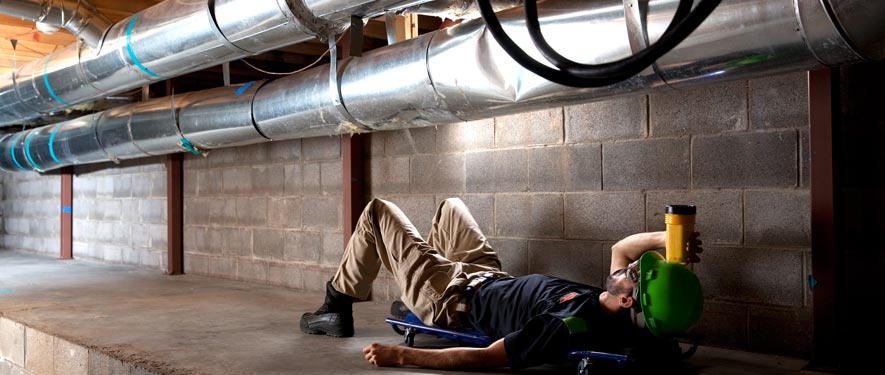 Air Ducts and HVAC Cleaning
Many homeowners and business owners throughout Dallas and its surrounding areas do not maintain their HVAC system as well as they should. Not only can servicing and cleaning this system every few years help the appliance to run more efficiently, saving money on utility costs, but also reduce the level of dust, debris, contaminants, bacteria, and other threats in the air. Understanding if your ducts could benefit from the concise and effective cleaning that our IICRC-certified technicians provide begins with an honest assessment.
As an accredited member of the North American Duct Cleaners Association, our team has advanced equipment like our long-range cameras to see the entirety of the duct network. We also have efficient cleaning equipment like drill-powered hard bristled brushes to break sediment loose within the ducts and high-powered vacuums to pull this loosened sediment and debris from the system. Our qualified technicians can also work to clean the components of the HVAC unit, including its coils, to help every portion of your conditioned air solution to run more efficiently.
However, duct cleaning is not always necessary. We will make recommendations about the best way to address any indoor air quality concerns. This can save you money and provide peace of mind on the health of your system.
The benefits of servicing your HVAC unit include:
Helps to restore peak energy efficiency.
May help to eliminate offensive odors.
Helps reduce the potential for mold growth.
For more information on HVAC and air duct cleaning, call us today, (214) 361-7887.