Flood Water Damage and Recovery to Seagoville Buildings
5/23/2015 (Permalink)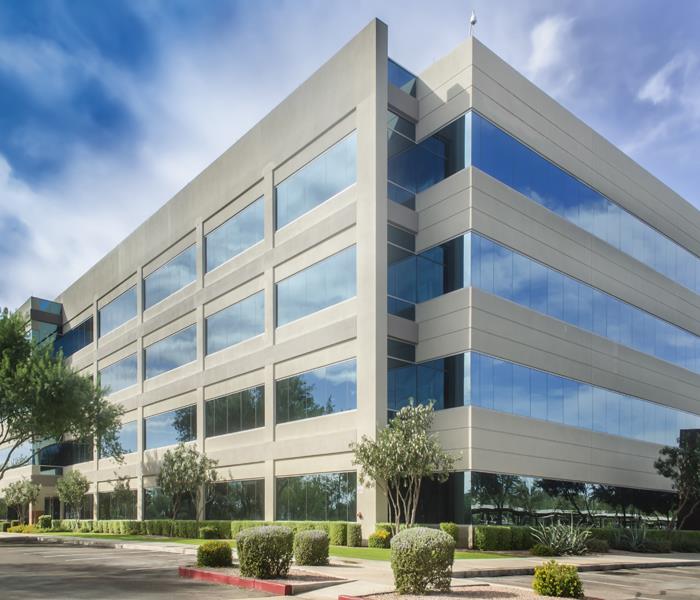 Water can collect in gas lines, resulting in the pilot light on appliances, heaters and water heaters to improperly burn or go out.
Flood Water Damage and Recovery to Buildings
If Seagoville flood water has affected your property, the damage and amount of material that needs removed may result in extensive labor and high cost. Begin by checking for structural damage, and if there is any, contact your insurance company and local District Council's Building Control Team.
Plaster boards on the walls, insulation within walls and above ceilings, and ceilings under the floor may be irreparable; therefore, remove the damaged material to decrease further harm to the structure.
Drying must begin immediately throughout the structure using a ventilation process. This includes opening windows and interior/exterior doors, using fans, air conditioning and dehumidifiers. Heaters are not recommended for this procedure due to an increase of humidity inside the building, resulting in bacteria growth such as mildew.
Basic Clean-up Procedures
• Take safety measures by wearing protective gloves, boots, and goggles when cleaning the affected area.

• After the water has receded, remove wet and soaked materials, followed by washing down all surfaces thoroughly with detergent and hot water.

• Record the damage to assist with insurance claims by taking photos and writing descriptions of damaged property prior to removal.
Floors
Immediate removal and replacement of damaged carpet, wood, and wood sub-flooring is very important to speed up drying process. By not doing so can result in buckling and swelling of floor or molded and smelly carpet.
Doors and Cabinets
Doors and cabinets are both generally constructed of wood, plywood or particle board. Seagoville water damage will cause swelling and delaminating of material in the future, resulting in doors becoming unusable.
Foundations and External Walls
In extreme cases or fast flowing Seagoville flood water, check foundations to verify that the waters have not exposed or damaged the foundations. This includes older buildings and homes where foundations are constructed of masonry and brick. Visually inspect around the perimeter of the property to make sure mortar has not been washed away from any joints between the bricks and blocks. If a significant amount of mortar has been lost but the foundation is still intact structurally, the missing mortar can be replaced. Restoring mortar may seem too challenging for some; if this is the case, contact a professional to make the needed repairs.
Properties that have elevated floors should have all the perimeter vents opened to allow as much cross-ventilation and movement of air in the crawl space as possible. This is necessary to adequately dry out the floor joists and floor sheathings from the underside so that the amount of damage to the floor joists and wooden sub-floor throughout the structure is reduced.
Gas Pipes
Water can collect in gas lines, resulting in the pilot light on appliances, heaters and water heaters to improperly burn or go out. In this case, gas will escape if there is a faulty valve or thermal couple. The gas system within the structure and appliances should be checked for safety to make certain it is working accurately.
Electricity
Electrical systems should be thoroughly checked, especially if there are indications that the water level surpassed the wall outlets, light switches and light fixtures. Silt collects and short circuits are the end results when this happens. If in doubt, do not hesitate to call a professional electrical engineer who is able to answer any questions regarding the situation.
Appliances
Most appliance's electrical motor is mounted close to the floor; therefore, any amount of water in the structure can cause damage to the motors and bearings. For safety reasons, do not attempt to use these appliances until they have been thoroughly checked by a qualified trained specialist.
Commercial Building Restoration Services
We are available 24 hours a day to get your Seagoville business back up and running. Our expertise includes restoration services for fire and water damage, including electronics restoration and document drying. We are also your business's best resource for mold remediation. Learn more about our commercial restoration services:
Water damage can strike your commercial property at any time. Water damage can sideline your business, regardless if the damage occurs from a major storm event or a broken water line. Every hour spent cleaning up is an hour of lost revenue and productivity. So when you have an emergency water event, SERVPRO of Northwest Dallas offers fast, 24 hour emergency services, 365 days per year. Just call us for help at (214) 361-7887.