Mold Damage Technicians In Dallas Describe How To Assess The Environment
8/15/2018 (Permalink)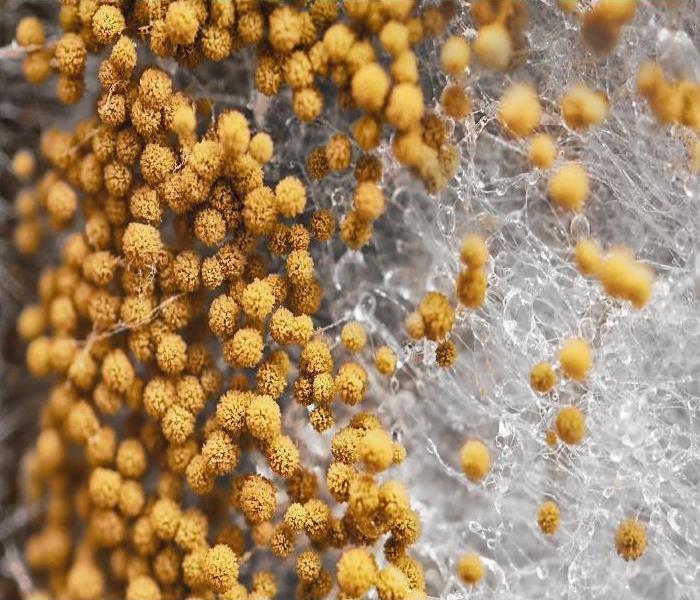 Mold damage can occur because microbes naturally exist throughout your home inside dust particles and in other places.
Technicians Describe How To Assess The Environment
A fungus only needs three things to grow and survive inside a Dallas building. The fungi must have excessive moisture, an organic food source such as wood or paper and temperatures around 70 degrees Fahrenheit to thrive. Mold damage can occur because microbes naturally exist throughout your home inside dust particles and in other places. Once conditions inside your Dallas home reach the ideal range for development, these microbes get activated and form into mold contamination.

Since fungi can cause health problems for some people, our SERVPRO crew takes extra measures to maintain good air quality inside your home. When we go to Dallas and conduct mold damage mitigation services, we come up with a safety plan that will keep our workers and all of the occupants in your residence safe from harmful substances. Everyone that works on the job site has to wear specialized personal protective equipment so that they do not breathe in dangerous particles in the air. Our team shows up at your property equipped with full body plastic suits, full face respirators, along with their hand and foot protection gear.

Microbial growth takes place often in dark areas that you do not look at every day. A slow water leak or one that went unnoticed for a long time are common causes of fungal formation. Once the fungus exists, it grows hyphae that spread across, into and out above the affected surface. The structures often look like small black dots that contain a little white fuzzy substance. The job of the hyphae is to create microscopic spores that the organism uses for reproduction. These spores become airborne and float around the structure until they find a place to settle and contaminate a different section of the house.

The first step to mitigating issues with a fungus is to determine whether or not mold actually exists. Our SERVPRO experts work directly with you the homeowner and find out where you believe the contamination is located. We inspect contents and building materials in your house to see whether mold exists by looking at possibly contaminated materials and by smelling the dwelling to see if foul, musty odors exist. We then find out from you if you have had previous problems with microbial formations or if you experienced a water leak recently. Determining the cause of the fungal development can help prevent issues from returning in the future. If you ever notice black mold forming in your home, call SERVPRO of Northwest Dallas at (214) 361-7887 seven days a week.
Click here for more about Dallas.