Fire Damage Restoration in Dallas Requires Specialized Equipment
9/17/2023 (Permalink)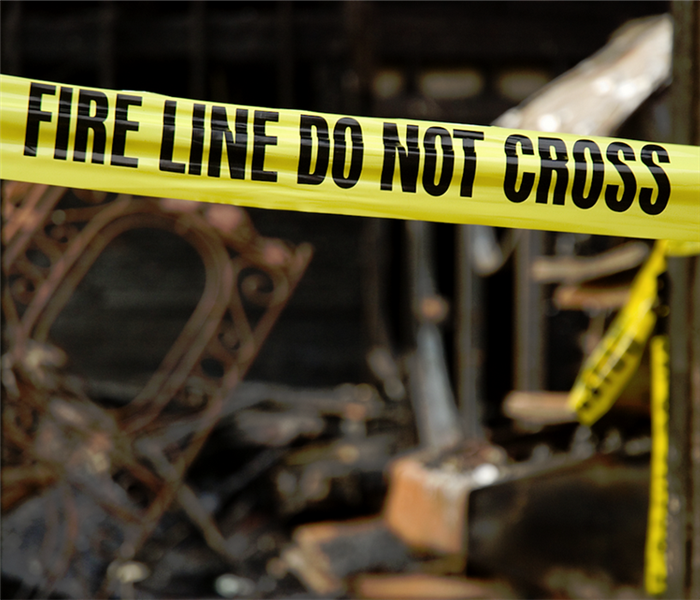 Fire damage can affect your home and family at any time. Contact SERVPRO 24/7 for certified professionals and equipment.
Air Cleaning During Dallas Fire Damage Restoration
A major part of any fire damage recovery project in Dallas is purifying contaminated interior air. This essential stage in the remediation process often takes an arsenal of highly-specialized, industrial-grade equipment. Each of these tools works on smoke-fouled air in different ways and addresses specific aspects of it.
When performing fire damage restoration on Dallas homes, SERVPRO® utilizes numerous sophisticated devices to remove airborne particles and deodorize rooms. This crucial smoke remediation work must be completed by our house fire clean up teams before fire restoration efforts can begin. Depending on the particular situation, we generally clean up the air in fire damaged homes with one or more of the following:
Air scrubbers, devices that use filters to remove smoke particles, soot, and odors from the air. They draw in contaminated air, filter it, and release clean air back into the environment.
Cutting-edge filters, like high-efficiency particulate air (HEPA) and activated carbon filters. HEPA versions capture fine particles as small as 0.3 microns and are used in air scrubbers, vacuums, and other equipment to effectively trap soot and smoke particles. Activated carbon types are effective at adsorbing and trapping odorous gases and volatile organic compounds (VOCs) in the air. They are usually used together with air scrubbers.
Negative air machines, which create negative pressure that helps prevent the spread of airborne contaminants during the restoration process. They contain and remove harmful particles from affected areas.
Ozone and hydroxyl generators, machines that produce odor-neutralizing gases. Ozone generators create highly reactive ozone gas that oxidizes odorous molecules and thereby eliminates bad smoke-related smells. Hydroxyl machines use UV light and humidity to produce hydroxyl radicals, which help remove odors and break down volatile organic compounds (VOCs) present in the air.
So, remember your friends at SERVPRO of Northwest Dallas if you ever need fire damage restoration work done. Call us anytime at (214) 361-7887 for assistance.