Mold Causes Real Damage in Northwest Dallas
12/20/2017 (Permalink)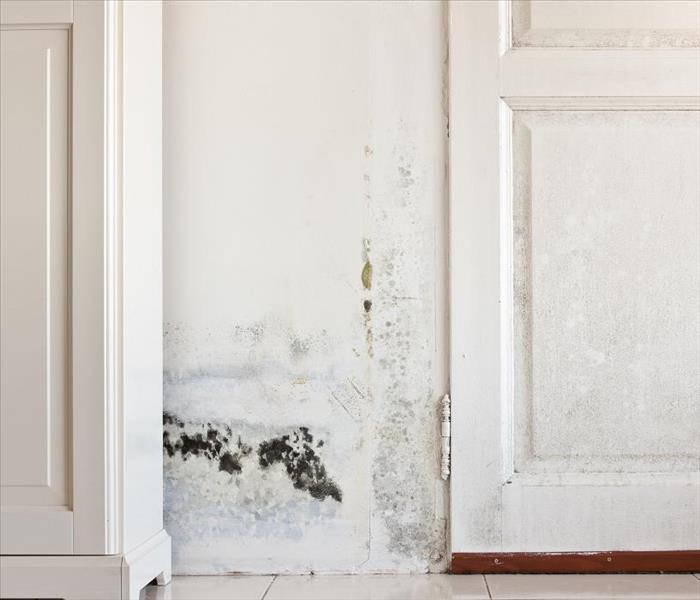 Contacting the professionals at SERVPRO at the first sign of mold damage can ensure the best possible care and cleanup.
Contact SERVPRO at the First Sign of Mold to Prevent Further Damage
Mold is one of the most common and costly types of damage that can happen to any American home, and despite the assertions of some neighbors, family members, and unprofessional internet resources, you should be very concerned if you find fungi growing on your property. Mold damage is one of Northwest Dallas' most ubiquitous problems, especially in the aftermath of the last hurricane season. Damage from mold growth in and after that period persists in many homes, and new colonies are a constant risk even in the winter months.
Mold damage in Northwest Dallas homes is neither benign nor unimportant. Fungal growth is always a bad thing for the affected home and can grow into a massive problem over time. Potential symptoms and side effects of mold damage include strong and putrid smells, discoloration, deterioration of materials, blocked vents, weakened structural elements, and potentially, health effects for anyone residing or working in the building. In many cases, these issues may be prominent, as many patches of growth can be difficult to detect without specialized tools or easily-seen symptoms like these. SERVPRO technicians use advanced sensors and technology to detect excess moisture and heat generation behind walls and in crawl spaces to find hidden patches of mold and eliminate growth even in the most inconvenient of places.
While mold can cause all of these problems in any infected home, almost all of them can be mitigated through a fast response and professional care. Calling a company like SERVPRO as soon as you find measurable mold growth in your home helps to ensure that it receives the best care possible within a short time, stopping further growth and preventing existing conditions from worsening. If you ever find signs of growth in your home, be sure to contact us immediately.
SERVPRO of Northwest Dallas is a local damage mitigation and restoration company that specializes in finding, eliminating, and cleaning up after mold damage in local homes. Call us at the first sign of trouble at (214) 361-7887.
To learn more about Northwest Dallas, click here.