Stopping and Removing Mold Damage in Northwest Dallas
6/17/2018 (Permalink)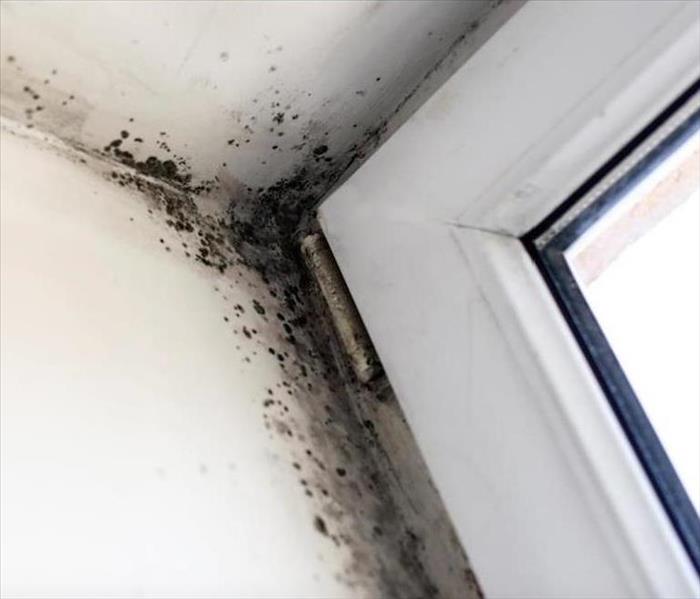 Contact SERVPRO when you see or smell mold in your home. Call right away for best results and thorough remediation.
Thorough Mold Remediation Can Make the Difference in Preventing a Recurrence
For many Dallas homes, a water intrusion can lead to more problems than replacing a broken dishwasher and removing a foul-smelling carpet. The increase in moisture in a home can also result in a mold infestation inside the structure.

The start of mold damage in a Dallas home can begin with a relatively small amount of water. SERVPRO restoration specialists know that a steady drip which goes unnoticed can result in a mold colony that can originate in a laundry room, but spread its way through an entire structure before anyone sees anything. Not every mold gives off that typical 'musty odor,' so quickly stopping growth can mean a difference in hundreds of dollars in restoration costs.

The best way to stop mold is to take away its source of moisture. Most leaks or pools of water come from small sources like a leaky faucet connection, or an old, disintegrating washer hose. Our technicians can repair or replace minor plumbing issues like these, but they discover a potentially major problem, the team leader recommends the homeowner bring in a licensed plumber to perform the work.

Once we stop the source, SERVPRO crews can clean-up most water sources in a few hours. Quickly after that, the mold begins to return to an inert state, and the growth stops. At this point, our technicians spray any affected surfaces with an anti-fungal agent to kill the few, remaining active spores.

Next, our crews wipe down all affected surfaces to remove the mold. Unless the layer of the mold is very thick, they can usually accomplish this with a combination of dry sponges and a mild cleaning agent to break up it up for easier removal. For thicker layers, technicians have the option to use vacuums with special HEPA filters that are designed to capture and contain mold.

If the mold had time to grow into a property like paneling or drywall, the only option is to remove the infested items. Our teams carefully pull the affected building materials from the wall framing and remove it from home. If necessary, team members break up and bag the material in plastic to prevent spreading mold spores to unaffected parts of the home. After completing removal, technicians wipe down surfaces in the affected areas to catch any mold that settled out of the air.

At SERVPRO of Northwest Dallas, our goal is not just to stop mold, but to do everything possible to prevent another occurrence as well. If you are dealing with a mold problem in your home, call us today at (214) 361-7887 to schedule an inspection and receive a free, restoration estimate.

Click here for more about Dallas.